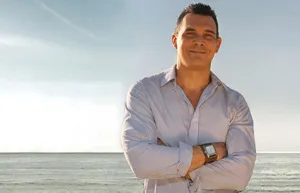 SOMETHING MISSING? HELP FINDING IT.
You don't have to suffer alone. Isolation is not the answer. I can be there for you wherever you are by Zoom. I provide safe, discreet, personalized care. My goal is to deliver results. Benefits are more: health, happiness, love, confidence, peace & success.

I work with all people, including affirmation of diversity: LGBTQ2IA+, Hispanics, Latinos, Blacks, Native Americans, Asians, other People of Color, and Multiculturalism. Triumph over your challenges: Relationships, Trauma, Depression, Anxiety/Panic, Addiction, Sexuality, Gender, Men's Issues, Peyronie's.

Our emotional experiences as children impacts our mental health, physical health, behaviors, work, relationships -- in short our lives as adults - even 50 years later. The roots of our present life challenges can often be found in the past. Connecting the dots (back then to today), often reveals a clear picture of your life. It's easier to leave the past behind, but buried childhood wounds pollute your mind, body, & soul like toxic waste. Open your path to freedom.
As a Board Certified Clinical Psychiatric Pharmacist Practitioner (BCPP), National Certified Counselor (NCC), & Board Certified Clinical Mental Health Counselor (CCMHC), I can help lessen your troubles. I use a custom tailored, integrative approach made just for you. I offer: Counseling, Psychotherapy, Medication Management, Key Note Speaker, Lecturer, Seminars. Published Author, Montel, CBS, E!TV, SiriusXM Radio.


After working with you on trauma, anxiety and depression, I am medication free for the first time in thirteen years. Thank you for saving my life and helping me grow into the person I am today. Brian from Brooklyn, NY
I was one of the Peoria attendees. I just want to thank you for what was one of the best courses I've attended in 24 years of being a Speech Language Pathologist. Lori
I have been telling everyone I see about your life changing and inspiring seminar. Lynn from St. Louis, MO
See Dr. Angelo's Live Events here.
Upcoming Events
---
2022 Webinars:

Jan 7 Adverse Childhood Experiences
Jan 8 Exercise


Jan 12 Child & Adolescent Psychiatry

Jan 17 Conscientious Eating

Jan 20 Adult Psychiatry
Feb 03 Medicinal Foods